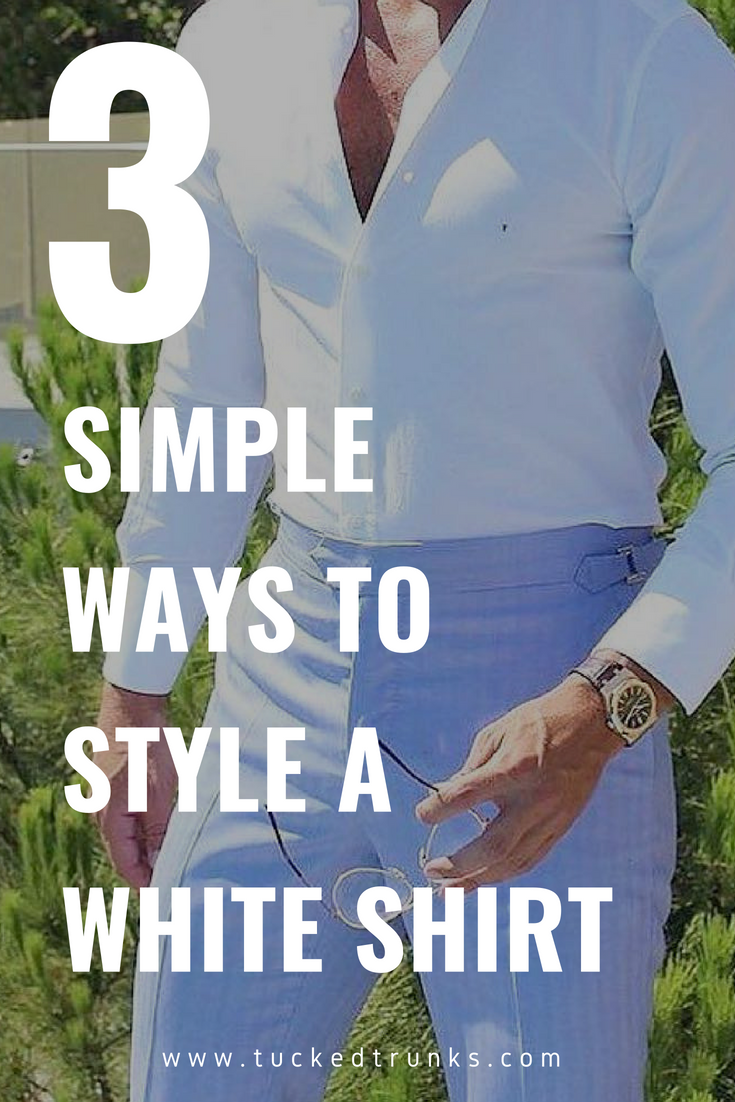 3 Simple Ways To Style A White Shirt
In today's world of fashion white button down shirts are not only meant to be worn with suits but also can be one of the most versatile pieces in your wardrobe and worn with pretty much anything. For starters, white pretty much goes with every color that you can imagine, it's a very neutral color. Secondly, it can also be dressed down and styled with jeans and other bottoms for any occasion not just while wearing a suit to the office. Here, we will put together a short guide to allow our gents to rock these awesome looks!
Remember, if you ever need to keep your shirt tucked in for any occasion, make sure you check out Tucked Trunks. They are amazing boxer briefs that keep your shirt neatly tucked in without any accessories!
Look 1:
Look 2:
Traditional suit and tie/bow-tie look.
Look 3:
If you are into the street wear style, you can also have a nice white button down shirt paired with some ripped jeans . Take a look.
All in all, pairing a white button down shirt is very easy with practically any type of pant bottom. Jeans, slacks, suits etc... are very easy to pair with white because no matter the color, white will go with any of the chosen colors for pants.
Pinterest Pin: